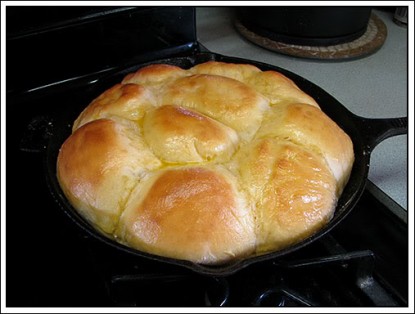 Difficulty: Intermediate
Servings: 1
Ingredients
3 pkg. yeast
1 cup warm water
3/4 cups sugar
3T. instant potatoes
Directions
Dissolve yeast in warm water, let stand 5 minutes.
Add sugar and instant potatoes. Stir well and let stand 8 to 10 hours then refrigerate for 2 to 3 days.
After 2 to 3 days, feed starter again with
3/4 cup sugar
3 T. instant potatoes
1 cup warm water
Let stand again for 8 to 10 hours. Remove 1 cup and bake bread using my sourdough roll recipe. Return your starter to the refrigerator and begin the 2 – 3 day process again.
Categories: Breads, Other Breads, Rolls, Sourdough, Yeast Breads
Submitted by: kentuckyfarmgirl on May 3, 2010