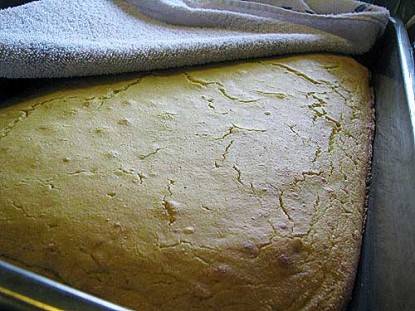 Difficulty: Easy
Servings: 15
Prep Time:
10 min
Cook Time:
30 min
Ingredients
2 Boxes Jiffy Cornbread mix
2 Boxes Jiffy Yellow Cake mix
2 tbsp cooking oil
2 tsp sugar
Ingredients called for on packages.
Directions
Follow package directions. Mix together. Stir in the 2 extra tbsp cooking oil and 2 tsp sugar. Cook in oven for approx. 30 min until browned on top. Smother top with butter. 375 degrees F. 9 x 13 inch cake pan.
Categories: Appetizers & Snacks, Breads, Crowd-Size, Gift Basket Goodies, Holiday, Kid-Friendly, Other Breads, Potluck
Submitted by: moopseemort on May 16, 2010