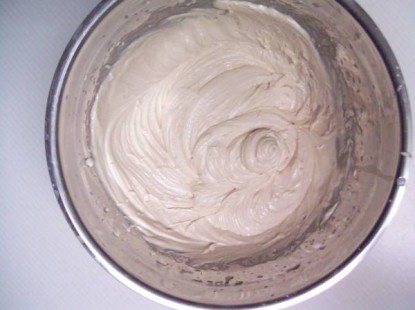 Difficulty: Easy
Servings: Will frost 2 (8") layers
Prep Time:
5 min
Ingredients
2 Tbsp butter
1/4 c peanut butter
3 1/2 c powdered sugar, sifted
About 6 Tbsp milk
Directions
Blend butter and peanut butter together.
Sift in powdered sugar and add enough milk to make frosting soft enough to spread.
Will cover tops and sides of 2 (8 inch) layers.
Categories: Frostings & Icings
Submitted by: cindyp on May 13, 2010