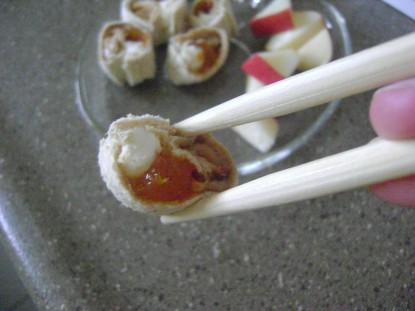 Tell the truth. Have you ever, in your whole life, seen a kiddie snack this adorable? No. I'm sure you certainly have not.
Come with me. I'll show you how to make them yourself.
Start with the basics:
Bread
Peanut Butter
Jelly
Cream cheese
Load 3 pastry bags – one each with jelly, cream cheese, and peanut butter. That should keep things tidy.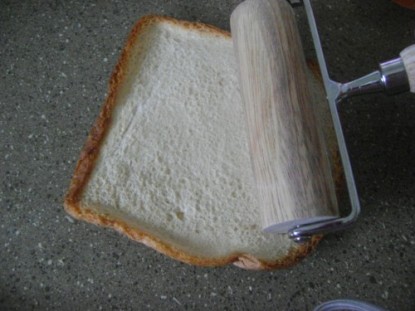 Flatten the bread slices.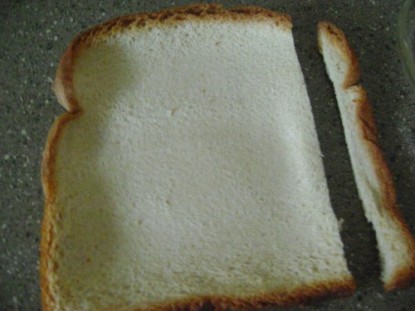 Somewhere along the way, trim off one edge of the bread—I found that this really helps when you are pinching it all closed, at the end. In some of the pictures we didn't do this step and it made it harder to "seal." Trust me. Trim the crust.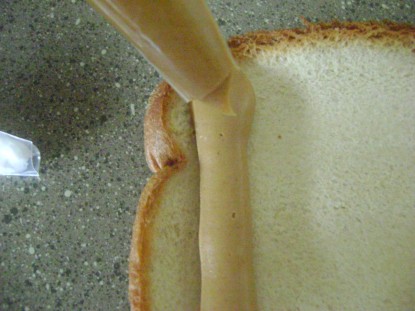 Pipe in a line of peanut butter.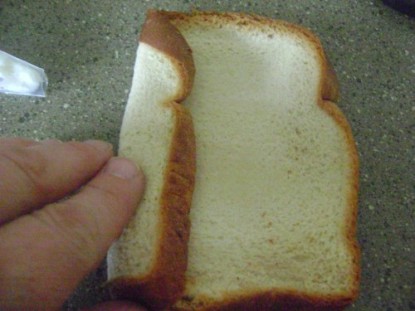 Then fold the bread down over it.
Now pipe a line of jelly and fold it over again.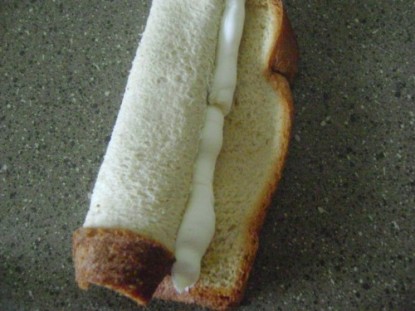 Lastly, pipe a line of cream cheese and fold over one final time.
Be sure to pinch the "seam" together so that it will hold is cute little sushi shape. Cut in 3/4 to 1 inch segments with a sharp knife or pizza cutter. You may need to plump the little dears back into shape–but it will work.
Feel free to try other fillings if you like. We tried a strawberry cream and look how adorable!!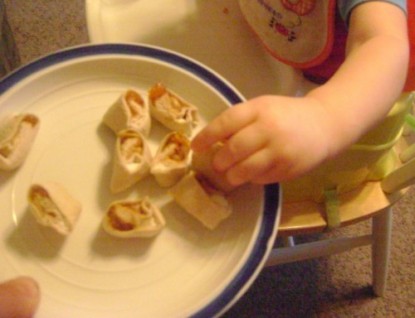 They were a huge hit with the hobbits – huge!
And just think – you didn't believe your kids would ever eat sushi!

Launi blogs at Gracious Rain.

Interested in contributing a guest post to the Farm Bell blog? Read information here for Farm Bell blog submissions.

Want to subscribe to the Farm Bell blog? Go here.