Hi, everyone. My name is Tina from Mommy's Kitchen. First off, I wanted to thank Suzanne for letting me contribute a guest post here at Farm Bell Recipes. My favorite recipes are old-fashioned favorites and southern classics. You know all those recipes that remind you of home. Mom's meatloaf, granny's pies from scratch, or a wonderful peach cobbler made with fresh picked peaches. I enjoy blogging about food and recipes that bring everyone back home just a little bit.
My family resides in Dallas, Texas. If you are familiar with Texas then you know the summers here can be brutal, to say the least. Most days it is just too hot to do anything let alone turn the oven on every day. I also don't want to spend time fussing over big meals and desserts. Today I want to share some no-bake dessert recipes to help you beat the hot summer heat. The following recipes are also very easy to prepare and perfect to get your children involved in the kitchen. Let's get started.
Chocolate-Covered Banana Pops: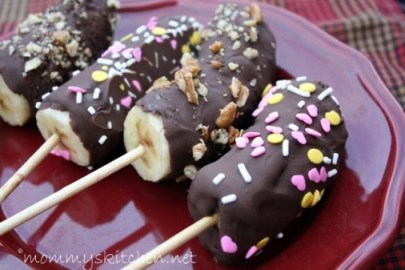 We love bananas any way we can eat them in our house. Bananas are a really healthy and a great portable treat. When our bananas start to get ripe I usually freeze them for muffins, quick breads or smoothies. We also like using bananas to make Chocolate-Covered Banana Pops!
You can make them plain or roll them in sprinkles or chopped nuts. My favorite is rolled in pecans. For a different twist add a couple tablespoons of creamy peanut butter or nutella spread in with the melted chocolate.
Homemade Jell-O Pudding Pops:
When I think of Pudding Pops the first thing that pops in my head is Bill Cosby's Jell-O Pudding Pop Commercials Remember those? Well, that commercial was back in the 70's what a blast from the past. My kids had never heard of pudding pops. They assumed a fudgesicle was the same as a pudding pop, but they aren't.
Frozen pudding pops cost pennies to make and are the perfect treat for those hot dogs days of summer. I found using cook-and-serve pudding produces a creamier pudding pop. I am so glad that I can recreate a fun and yummy childhood memory with my kids. Don't limit yourself to just chocolate–try vanilla, banana or even strawberry pudding.
Yogurt Popsicles: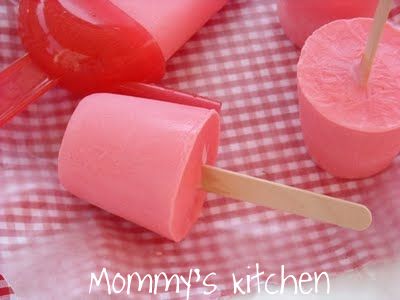 If you love pudding pops then I know you're going to love yogurt popsicles!!! These are just as fun and another great yummy frozen treat. This recipe requires only a handful of ingredients–yogurt, Jell-O, fruit, water, and some sugar. The best part about this recipe is that you can play around with the different Jell-O flavors and even add fresh pureed fruit to come up with different varieties.
Chocolate Éclair Cake: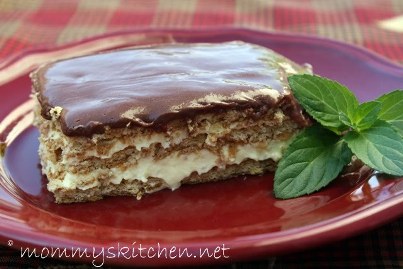 Chocolate Éclair Cake is one of my family's favorite summer desserts. This yummy recipe definitely falls under the quick and easy category. Do you like chocolate eclairs? This desserts taste just like a chocolate eclair, but instead of ending up with one little éclair you have enough to serve a crowd!
When I make this dessert, I let my kids help me out with the preparation. This recipe is perfect for beginners because it requires no baking, power kitchen tools, or a hot oven. Just a bowl and a spoon! My daughter loves to help make this cake. The hardest part of the whole recipe is waiting to dig in.
Creamy No-Bake Kool-Aid Pie:
This particular recipe is not only an old recipe, but a cheap one as well. I remember making Kool- Aid pie long before I ever had children. I can't remember exactly where I got the recipe. Besides being really good this pie is also pretty inexpensive to make. The whole pie cost just around just $4. Our favorite Kool-Aid pie is strawberry, orange, and lemonade, but don't limit yourself to just those three. There are so many Kool-Aid flavor combinations so just have fun with it.
If you're feeling a bit adventurous why not let your kiddos prepare the entire recipe all by themselves? All mom will have to do is open the can of sweetened condensed milk and help them add it to the bowl. The rest is all up to the kiddos. They will have a blast making this dessert all by themselves. My little guy made this pie and all he needed was a whisk and a spatula!
Chocolate No-Bake Cookies: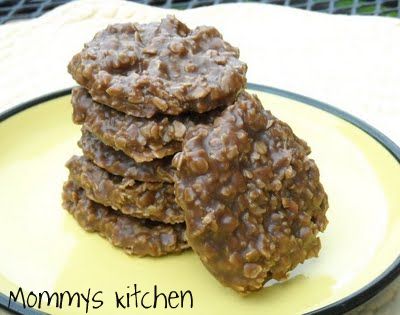 These are my son's absolute favorite cookies in the whole world. If you still want cookies in the summer but don't want to crank up the oven Chocolate No-Bake Cookies are your answer. The only cooking required for this cookie is on the stovetop and that's it. I know this recipe isn't anything new. In fact I remember eating these cookies as a kid and loving them just as much as my son does. These cookies have the yummy combination of chocolate, oatmeal, and peanut butter. How can you go wrong with that!
Find these recipes on Farm Bell Recipes for the handy print page and save them to your recipe box:
Chocolate-Covered Banana Pops
Homemade Jell-O Pudding Pops
Strawberry Yogurt Popsicles
Easy Chocolate Eclair Cake
Creamy No-Bake Kool-Aid Pie
Chocolate No-Bake Cookies

You can also find Tina at Mommy's Kitchen.

Interested in contributing a guest post to the Farm Bell blog? Read information here for Farm Bell blog submissions.

Want to subscribe to the Farm Bell blog? Go here.