At work, my employer often requests salmon as an entrée. The famous TV chef, Rachael Ray, has a recipe for champagne salmon that I really like. It has proven to be a hit on my employer's table.
This recipe calls for a whole vanilla bean. The only part of the bean used is the small seeds inside. After throwing away the leftover beans for a few weeks, it dawned on me that there had to be a use for them. In Europe, vanilla sugar is quite popular. I took the bean home and placed it in an old quart canning jar with sugar. I put it on my pantry shelf and forgot it.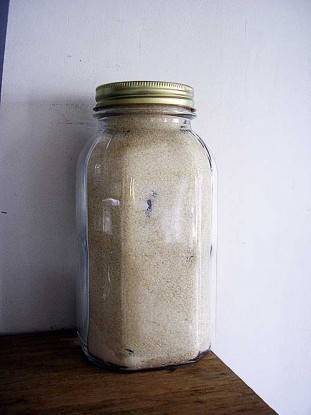 I found the jar one day when my daughter was baking cookies, so I asked her to use the sugar. As she opened the jar, the kitchen filled with the pleasant aroma of vanilla. The sugar cookies turned out to be some of the best I have ever tasted.
My employer's fondness for the salmon dish left me with quite a few vanilla beans. I always added the new ones to the jar. I'm "recycling." I don't recommend buying more than one bean for this purpose, though, because they can be a bit pricey. One bean will work well and the flavor gets stronger the longer you leave it. Vanilla sugar is available, but I have found it at $21.00 for two cups. A vanilla bean only runs about a third of that price, and will keep working through many batches.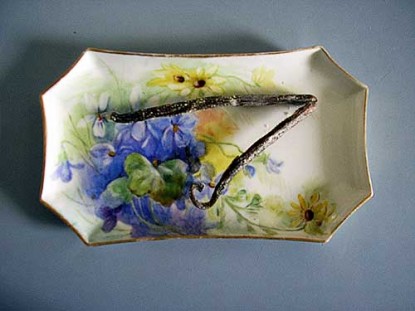 It has been two years now since I made my first batch of vanilla sugar. I like using the sugar in baked goods, but it gives a wonderful taste to puddings and ice cream, too. It adds more flavor to every recipe that requires vanilla and sugar. I even use it in my low sugar peach jam.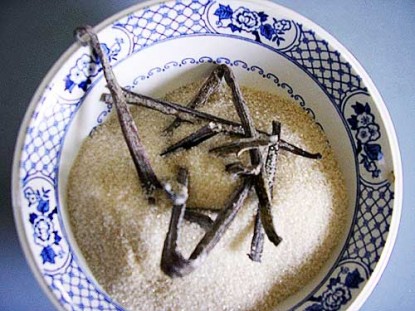 Embrace the bean! You'll be glad you did.
You can also find Patrice at Everyday Ruralty.

Interested in contributing a guest post to the Farm Bell blog? Read information here for Farm Bell blog submissions.

Want to subscribe to the Farm Bell blog? Go here.