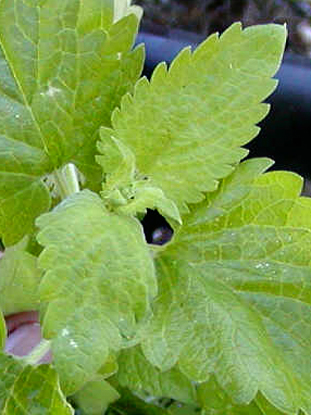 Difficulty:
Servings: 6 - 1/2 pints
Cook Time:
BWB 10 min
Ingredients
1 1/2 c. fresh mint leaves, packed
3 1/4 c. water
Green food coloring
1 box powdered pectin
4 c. sugar
Directions
Wash fresh mint leaves carefully and crush in water. Heat to a boil; cover and allow to steep for at least 10-15 minutes.
Strain through double cheesecloth; measure 3 cups mint infusion (the boiled mint water). Add a few drops green food coloring to tint.
Add pectin; bring to a boil.
Add sugar; bring to a hard rolling boil. Boil for 1 minute, stirring constantly.
Remove from heat; skim off foam with metal spoon. Pour at once into hot sterilized jars, leaving 1/4 inch head space and seal. Boil jars for 10 minutes in water bath.
Makes about six 1/2 pints.
Categories: Boiling Water Bath
Submitted by: runningtrails on October 3, 2010