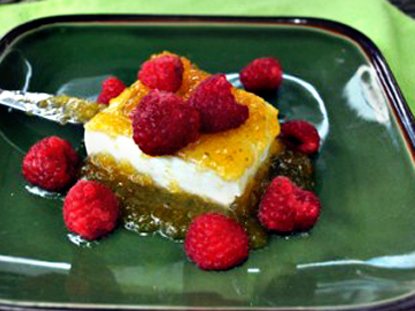 Difficulty: Easy
Servings: 6
Prep Time:
5 minutes
Cook Time:
N/A
Ingredients
4 oz. softened cream cheese
4 Tablespoons Hot Apricot Pepper jelly (preferably home made)
1/4 cup fresh raspberries or chopped dry apricots
Directions
Place softened cream cheese on serving plate. Spoon Apricot Pepper jelly over block of cheese. Sprinkle with fresh raspberries or chopped dried apricots. Serve with cracker of your choice.
Categories: Appetizers & Snacks, Entertaining
Submitted by: mommafox on June 13, 2010