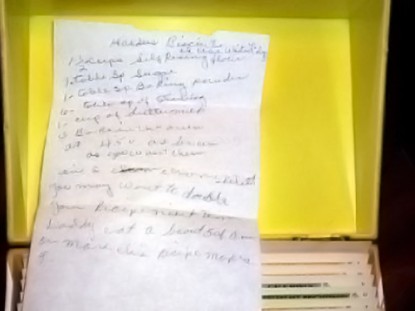 Difficulty:
Servings: 9 biscuits
Prep Time:
10 min
Cook Time:
15 min
Ingredients
1 1/2 cups self-rising flour (Mom used White Lily)
1 Tablespoon sugar
1 Tablespoon baking powder
6 Tablespoons shortening
1 cup of buttermilk
Directions
Mix dry ingredients. Cut shortening into flour mixture, and slowly add buttermilk. Pour onto floured board and knead gently. Roll out into about a 1" thickness and cut with biscuit cutter. Oil iron skillet and bake in hot oven at 450 for about 15 minutes (brown to personal preference).
Submitted by: authormissmae on October 12, 2010