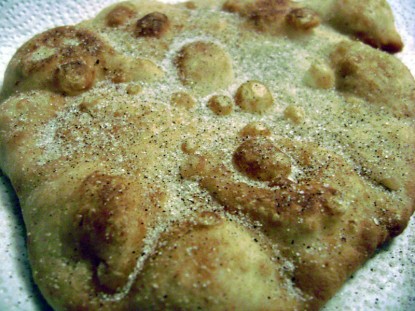 Deep fried bread, cinnamon and sugar, mmmm! Our county fair was a couple weeks ago and I wasn't able to go — I really missed the elephant ear that is always my last stop on the way out of the gate to eat walking to the car. And you know, I smelled them every time I drove past. Laying in bed the other night, I had a brain flash — Cindy, you can make an elephant ear, you've made everything else that you thought you could only buy!
So I did! There are many variations to making an elephant ear I found as I was searching around. But being me, I took the basic approach. This recipe is just a single loaf of Grandmother bread using milk instead of water and adding some grease (I used my home rendered lard).
How to make Elephant Ears:
1 1/2 cups milk, warmed to approximately 110 degrees
2 tablespoons sugar
1 teaspoon yeast
1/2 teaspoon salt
1/4 cup lard (oil or butter will work)
4 cups flour
Pan large enough to fry your dough (I used my 10″ cast iron fry pan)
1 inch of oil in the pan, heated to 375 degrees
Make your dough as you normally would for bread. Warm the milk; add sugar, yeast and salt; let sit for 5 minutes. Add the lard and stir around, it won't completely melt, but that's okay! Add in your flour a bit at a time, using what you need to. Put out onto a floured board or counter and knead until soft and pliable. Put into a greased bowl and cover, letting sit until doubled in size.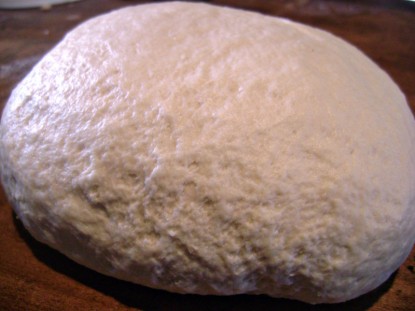 Divide dough into 10 pieces. They will be a little bigger than a golf ball.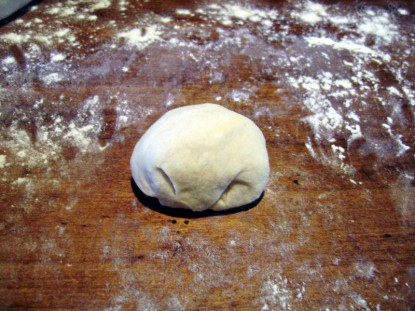 Now roll out thin, thin, thin — like making a tortilla. (I wonder if a tortilla press would work here?)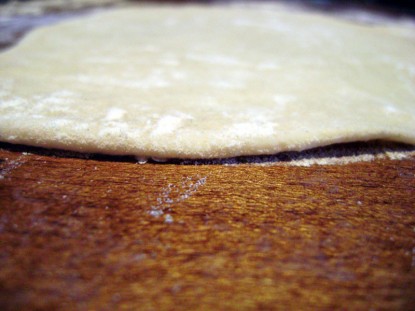 I found the easiest way to do this was to shape into a circle with my hand,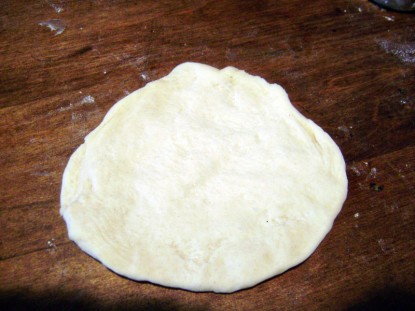 then roll out with the rolling pin, NOT using flour on the board. It will help the edges stick down enough, but with the grease in the dough it won't stick, stick to the board. It doesn't matter what state your "circle" looks like.
When you peel the dough up, it will return to a circle (or thereabouts!). Put into hot oil. Fry each side for about 15 – 20 seconds until lightly brown. If the oil gets low, add back up to the 1 inch mark and allow it to come back up to temperature.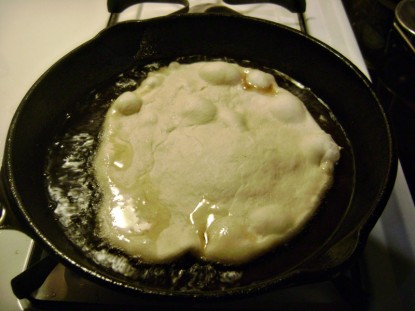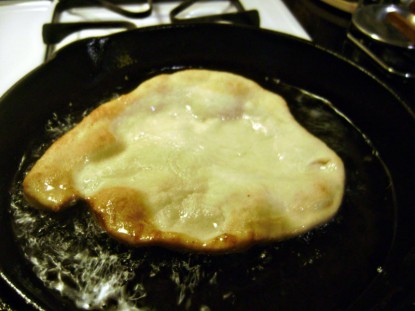 Put out onto paper towel to drain. Look at this texture! It. Is. The. Fair's. Elephant. Ear!
Now, load it up with cinnamon sugar — both sides!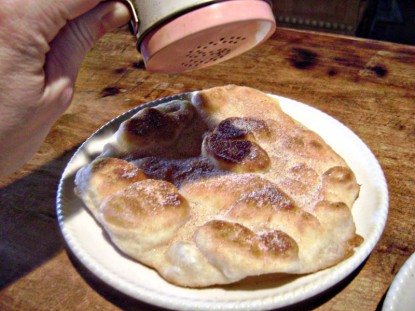 Or, because we're not at the fair here, we're in our very own kitchen making this goodness, load it up with some homemade jam!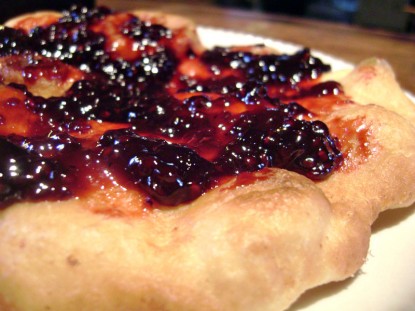 Or, if you're a real rebel, use some honey!
Now a note: I tried using a pan to keep these warm. While it worked short term, 10 minutes or so, it doesn't work for any longer than that. It loses its' crispiness and resembles a pancake — which is still good, don't get me wrong, but it didn't hold the crispiness of the elephant ear I was craving.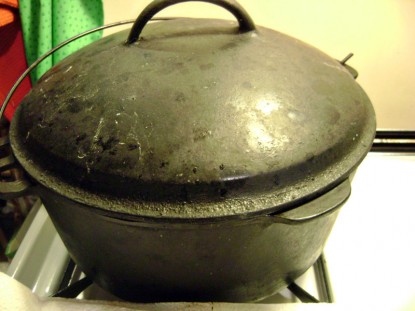 Go ahead, make your own — you don't have to wait for the fair to come back to town! Get the handy print link and save it your recipe box — Elephant Ears.
You can also find Cindy at
Chippewa Creek ~ Our Life Simplified.

Interested in contributing a guest post to the Farm Bell blog? Read information here for Farm Bell blog submissions.

Want to subscribe to the Farm Bell blog? Go here.