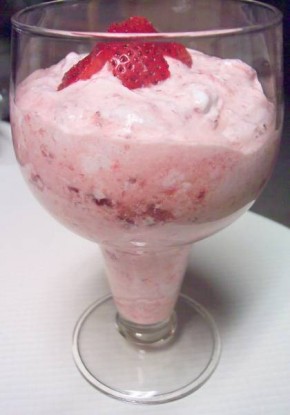 Difficulty: Easy
Servings: 2 Large Glasses
Prep Time:
5-10 minutes
Ingredients
2 cups whipping cream, cold
1 1/4 cups confectioners' sugar
1 pint box strawberries, cleaned, hulled, and mashed
Directions
Whip cream until thick but not stiff. Gradually beat in confectioners' sugar, a little at a time. Fold in mashed strawberries. Spread in an 8-inch square dish and freeze until firm.
** I put mine in 2 large glasses.
Categories: Desserts, Other Desserts
Submitted by: nataliecyphers on May 7, 2010