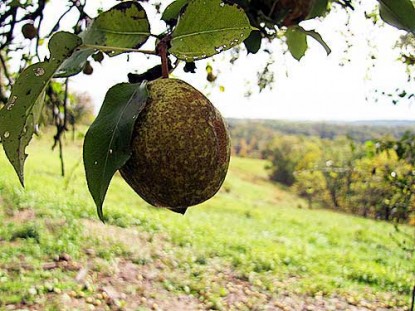 Vanilla Pear Pineapple Jam
.
Difficulty: Easy
Servings: 4 pints or 8 jam jars
Prep Time:
15 minutes
Cook Time:
10 minutes BWB
Ingredients
6 cups pear sauce
4 vanilla beans, split and scraped
1 package pectin
5 cups sugar
Directions
Combine pear sauce, vanilla, and pectin in a large pot. Bring to a full rolling boil. Add sugar and return to a full rolling boil. Boil one minute. Remove from heat and ladle hot jam into hot jars, leaving 1/4-inch headspace. BWB 10 minutes.
Categories: Boiling Water Bath, BWB Jams, Jellies, Butters & Preserves, Canning, Preserving
Submitted by: suzanne-mcminn on October 10, 2012