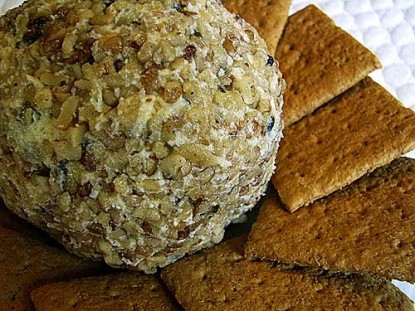 I was absolutely taken with this recipe as soon as I saw it. Chocolate Chip Cream Cheese Ball. I love cream cheese. I love chocolate. I love cheese balls and the notion of a sweet cheese ball had never occurred to me before. I love fresh, unusual ways to put together delicious ingredients.
To top it off, this is so EASY to make.
I made some super-rich French-style (heavy cream) cream cheese a few days ago, so I used that, but any kind of cream cheese would do.
How to make a Chocolate Chip Cream Cheese Ball:
8 ounces cream cheese, softened
1/2 cup butter, softened
1/4 teaspoon vanilla
3/4 cup powdered sugar
1 tablespoon brown sugar
3/4 cup mini chocolate chips
walnuts, chopped (optional)
Mix cream cheese, butter, and vanilla until fluffy. You could use an electric mixer, but I had no trouble stirring it up with a big spoon.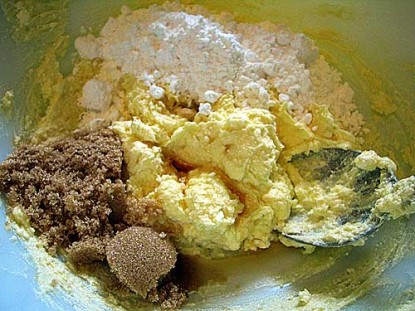 Add sugars and chocolate chips and form into ball.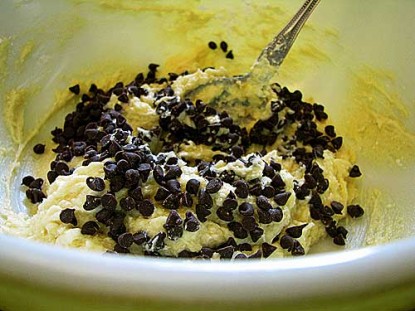 At this point, I put the bowl in the fridge, before forming the ball. I softened my cream cheese and butter up too much and I wanted to stiffen it up some before I shaped it. You could also just sit down and eat this like it's a bowl of ice cream, because it's that good. BUT DON'T. Well, unless you want to. Who am I to stand in your way?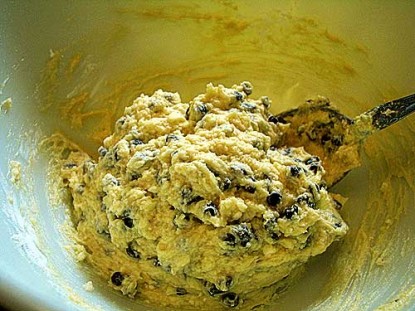 Having restrained myself from eating the whole bowl with a spoon (I'm trying to set a good example here!), I left it in the fridge for about an hour then shaped it into a ball.

You could go ahead and serve it as is, but I wanted to add something extra and rolled the ball in chopped walnuts. Wrap in plastic and chill for at least two hours. Serve with graham crackers.

This is divine and if you take it to a party, everyone will want the recipe. It tastes like cheesecake on a cracker!!! For a different flavor, you could use mini butterscotch chips or minced dried fruit, too.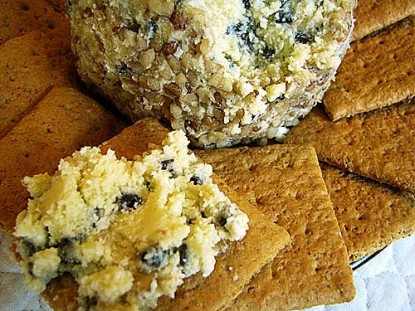 Get Dede's printable recipe for Chocolate Chip Cream Cheese Ball here!