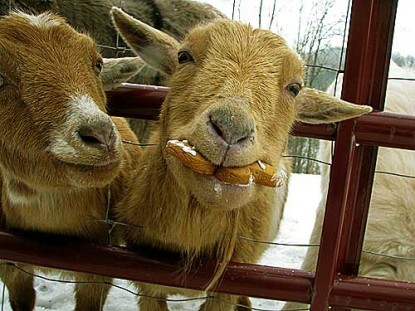 Clover isn't the only one who loves cookies. I'll admit–I'm a full blown cookie monster. This time of year brings joy to my soul and tummy. I don't limit my holiday intake to just cookies. That would be mean and rude to the other festive food groups–you know, caramel popcorn, peanut brittle, homemade chocolate candy, homemade lollipops, etc. I'm not one to make a food group feel bad about itself.
I know Christmas is over, but in our family we still have many celebrations with friends and family through the middle of January. I like to make sure everyone has plenty of homemade tasty treats. Many of these goodies are delicious, impressive and super EASY to make.
Hello Dollies are a simple and delicious cookie that's quick to make and will earn you oohs and aahs! This luscious mix of graham cracker crumbs, coconut, chocolate chips, nuts, butter and sweetened condensed milk goes together quickly and requires very little hands on time.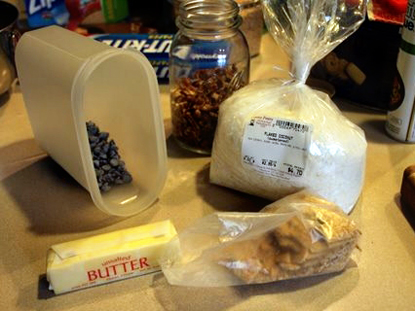 How to make Hello Dollies:
1 cup graham cracker crumbs
1 cup chopped nuts (I like pecans)
1/4 cup butter, melted
1 cup chocolate chips
1 cup shredded coconut
1 (14 oz) can sweetened condensed milk
Preheat oven to 350 degrees. Lightly grease a 9 x 9 pan.
In medium bowl, combine graham crackers, chocolate chips, nuts and coconut.
Pour melted butter over dry ingredients and stir. Press into baking pan. Drizzle condensed milk over top.
Bake 25-30 minutes. Cool before cutting.
Warm, chewy goodness.


Get the handy print page and save this to your recipe box here:
Hello Dollies.
An even quicker treat that my kids love, and have weirdly named Bellybuttons, combines salty pretzels and sweet chocolate.
Preheat your oven to 200 degrees.
Cover cookie sheets with foil and line up your pretzels.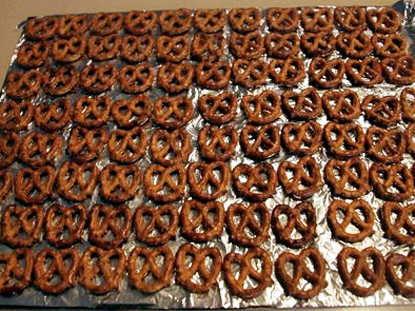 Cover each pretzel with a chocolate wafer. You can use white, milk chocolate, dark chocolate or even those red and green colored ones.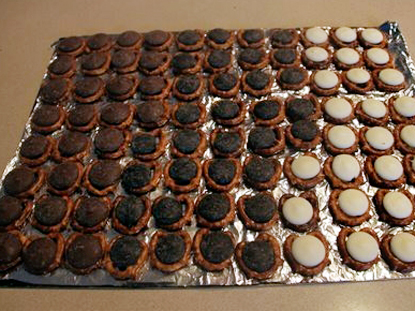 Put the cookie sheet in the oven just until the chocolate wafers turn melty. In my oven, this only takes 3 1/2 minutes.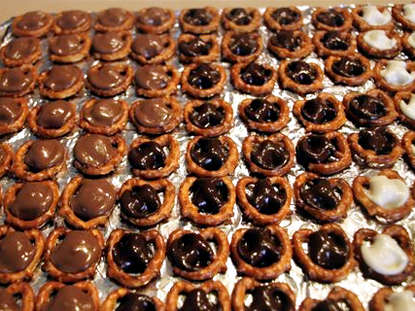 Yummy melty-ness!
Remove the cookie sheet from the oven and place an M&M candy on each chocolate wafer.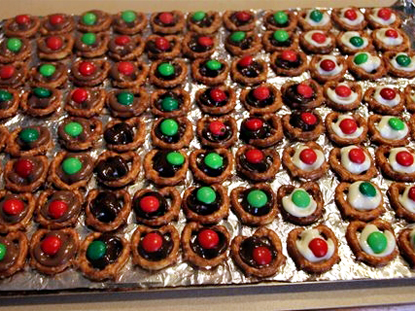 Set aside to cool completely.
You can make these seasonal by using appropriately colored M&Ms. These are adorable at Easter with pastel M&Ms. I've also made them for graduation parties, baby showers and bridal showers using the appropriate colored M&Ms.


Get the handy print page and save this to your recipe box here:
Bellybuttons.
Want to make a special candy treat in a mere 10 minutes of actual hands-on time? Then try my Aunt Mary's Baked Caramel Popcorn. WARNING!!!!!!! If you start eating this delicious treat you won't stop!! Consider yourself warned.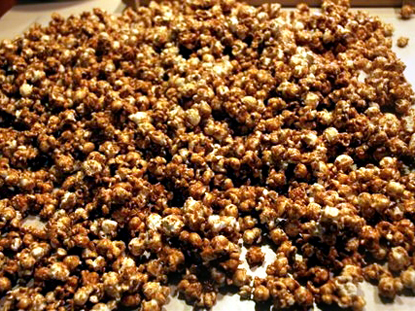 How to make Aunt Mary's Baked Caramel Corn:
Makes about 6 quarts
Nonstick cooking spray
6 quarts popped popcorn (I use air popped)
1 cup butter
2 cups firmly packed brown sugar
1/2 cup light corn syrup
1 teaspoon salt
1/2 teaspoon baking soda
1 teaspoon vanilla
Preheat oven to 250 F. Coat bottom and sides of large roasting pan with nonstick cooking spray.
Place popped popcorn in roasting pan.
In heavy saucepan, slowly melt butter. Stir in brown sugar, corn syrup and salt. Bring to a boil, stirring constantly. Boil, without stirring, 5 minutes. Remove from heat. Stir in baking soda and vanilla.
Gradually pour hot mixture over popped popcorn, mixing well.
Bake 1 hour, stirring every 15 minutes.
Remove from oven. Cool completely. I usually dump the caramel corn onto sheets of waxed paper on my counter to cool.
Break apart and store in tightly covered container.
This is easy and something that you can do while making dinner or another activity. The amount of actual hands-on time is minimal.


Get the handy print page and save this to your recipe box here:
Aunt Mary's Baked Caramel Corn.
Want another super easy treat? Try my Aunt Mary's Microwave Peanut Brittle at Farm Bell Recipes. It's addictive.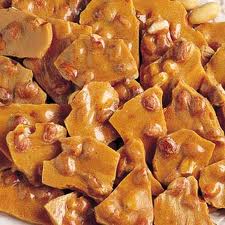 These are just a few of the treats that my family enjoys. I hope they become favorites of your family, too.

You can also find Kelly at Yahoo's Canning2.

Do you have a recipe post or kitchen-related story to share on the Farm Bell blog?
Read information here for Farm Bell blog submissions.

Want to subscribe to the Farm Bell blog? Go here.