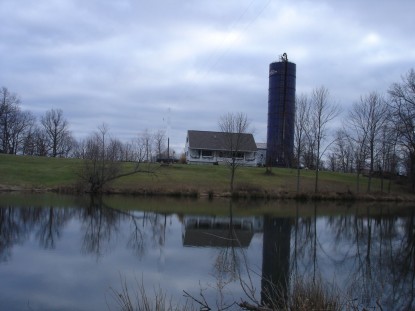 Just about every family around here has had a touch of the flu. Speaking of germs, when we were kids visiting at Grandma's farm, there was a big tin bucket with a dipper in the kitchen. She did not have running water so she would go out to the outside pump and get every bit of the water that she used. All of us drank from that dipper whenever we got thirsty and never thought a thing about it. I don't think the Board of Health would approve.
Grandma had two giant tea kettles that she filled with water and heated on the stove for hot water to wash her dishes. We went there almost every Sunday and it seemed that the dirty dishes were as tall as a mountain after the dinner. She had big dish pans to wash the dishes in and then the dishes were upended in another big pan that she poured hot water over to "scald" them before we could put on our flour sack aprons and dry the dishes.

Going to Grandma's house involved a lot of pre-planning because she didn't have a telephone. If we were going to visit, by Monday we had to send a postcard to her letting her know that we planned to come next Sunday. She would get the card in the mail on Friday and then go out to the chicken coop, pick a chicken and start the process of killing and plucking it for our chicken and noodles dinner. In the summer, she went to the garden and picked lettuce for wilted lettuce, green beans, cucumbers and tomatoes for slicing. Even in winter the bounty of canned green beans, corn, homemade pickles and mashed potatoes swimming in homemade butter filled the table.
About July, she would pull on an old pair of Grandpa's bib overalls and tie rags with kerosene on them around her ankles to keep the chiggers away–it was blackberry picking time and she had a mission. The backroom at her house was like Aladdin's cave-filled with row after row of canned blackberries, peaches, pears, cherries and apples. There were always plenty of fixings for pies and cobblers with her flaky, thick crusts. She knew blackberry cobbler was my favorite so it was always on the Sunday table. I wish I had a piece of that cobbler!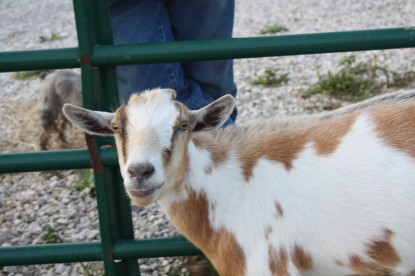 I loved staying there for two weeks every summer and seeing all the farm animals and the day to day life of living on a farm.
Looking back, I realize that it was a lot of hard work and sacrifice because there were very few modern conveniences that we have today–no indoor plumbing, no central heat just a pile of coal at the bottom of the hill to be carried in bucket by bucket all winter.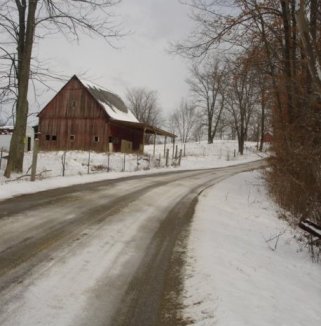 How did one little widow woman accomplish all the things she did?


Do you have a recipe post or kitchen-related story to share on the Farm Bell blog?
See Farm Bell Blog Submissions for information, the latest blog contributor giveaway, and to submit a post.

Want to subscribe to the Farm Bell blog? Go here.
What can you enter to win this month? Click here.