It's wonderful looking back and thinking of those great memories in the kitchen. It's also important to make new ones to carry on.
This past weekend was our family Annual Salmon Fishing Expedition. My two brothers with my nephew and his family all travel to my house to fish the local rivers and streams. We wake and hit the river banks well before daylight, fish all day and later at night if we can stay awake – it's getting harder the older I get, but no less fun.
Saturday was our first successful fish. With that first fish started ideas of how it would taste cooked up. Amongst us are three creative cooks. And many people that love great tasting food. My nephew asked how to make salmon patties. With that question, our new recipe was formed – Salmon Patty Bites.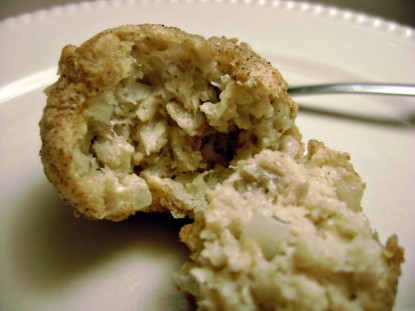 How to make Salmon Patty Bites:
1 1/2 pounds fresh salmon fillet
3/4 cup finely ground bread crumbs
1 small onion, chopped fine
2 teaspoons dill weed
1 teaspoon black pepper
1 teaspoon seasoning salt (I use no salt version)
1 egg
For dredging:
1 egg
1 teaspoon cayenne pepper
1 cup flour
1 Tablespoon paprika
Pan with at least 1″ of oil heated to 350F
Grind salmon fillet. You could use canned salmon for this also.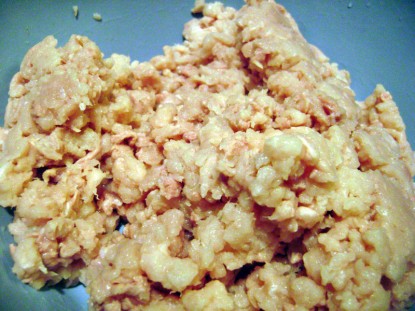 Add remaining ingredients and mix together.
Roll into desired sized balls. These were about 1 1/2 to 2 inches.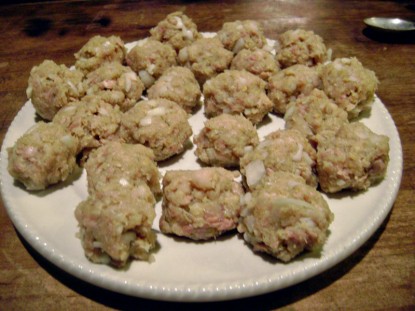 Mix together the egg and cayenne pepper into one bowl.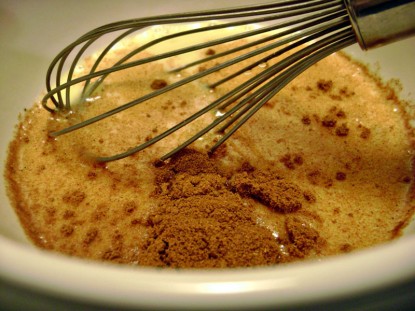 In another flat bowl, mix together the flour and paprika.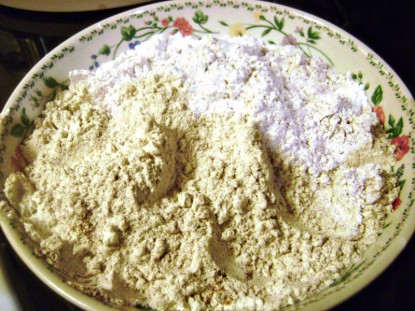 Using the two hand system (one for egg, one for flour), dip first into the egg then the flour.
Place into hot oil. Cook about 3 – 4 minutes or until desired golden brown, turning if need be in the oil. It will not take long for the salmon to cook.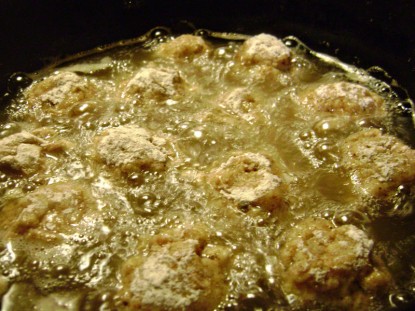 Drain onto paper towel and enjoy!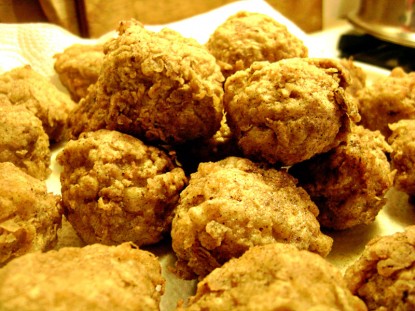 These don't need anything extra, but they would be great sprinkled with some onion powder after frying, and dipped in tartar sauce or chili sauce.
These could also be baked or pan fried in butter by skipping the egg/flour dredging. I haven't done this yet, so I'm not sure on the timing, but I wouldn't think it would take very long.
We had a great weekend fishing and cooking together! I'm looking forward to another next weekend!
Get the handy print page and save this to your recipe box here:
Salmon Patty Bites.

Cindy blogs at Chippewa Creek ~ Our Life Simplified.

Interested in contributing a guest post to the Farm Bell blog? Read information here for Farm Bell blog submissions.

Want to subscribe to the Farm Bell blog? Go here.